Main content starts here, tab to start navigating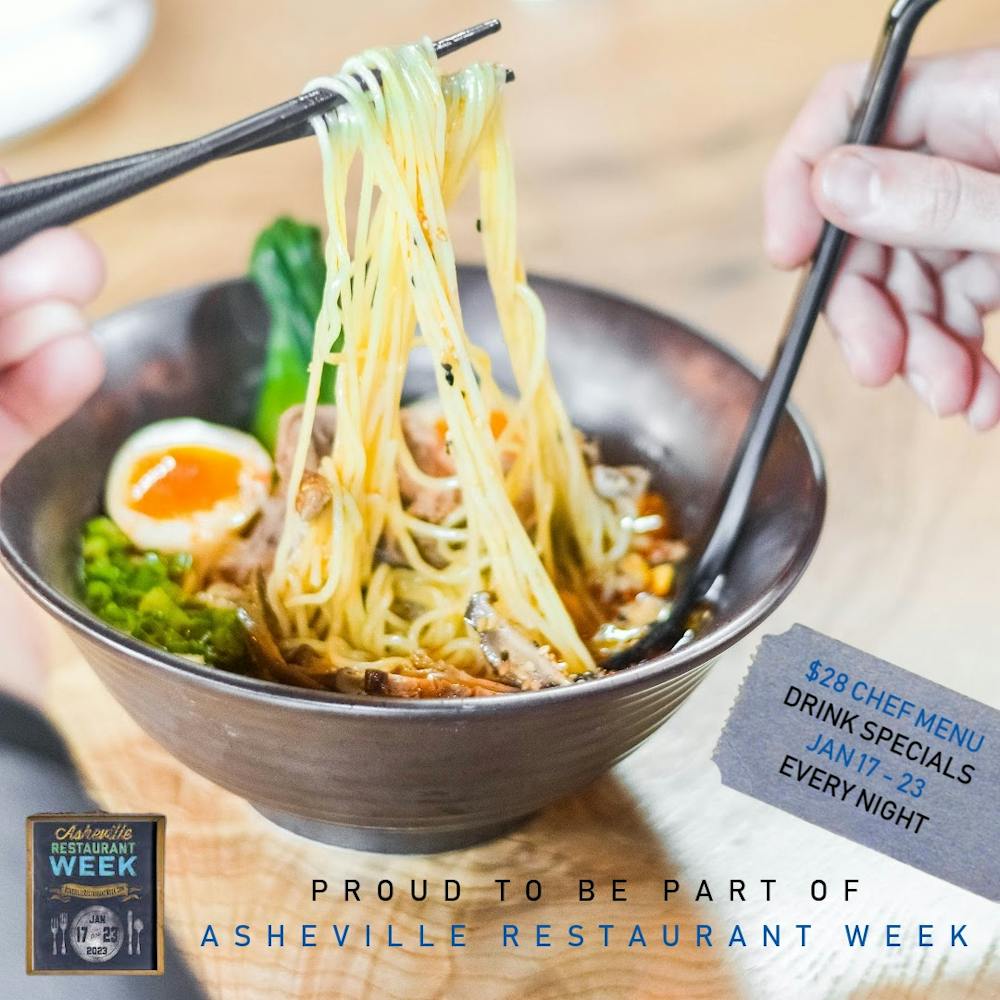 PAST EVENTS - RESTAURANT WEEK - ASHEVILLE JAN 17 - 23
OUR FAVORITE TIME OF THE YEAR IS HERE #AVLRESTAURANTWEEK
Now you can enjoy our tastiest cuisine during Asheville Restaurant Week at UKIAH Japanese Smokehouse, taking place January 17-23, 2023. The delicious culinary creations of local restaurants are a big part of what makes Asheville special.
Our team has created a special Restaurant Week Menu at $28 per person, featuring a choice of soup or salad, a selection of wood fired skewers and warming ramens. Don't worry - our bar is getting in on the action – just ask about our nightly drink specials!
Show Ukiah Japanese Smokehouse some love, grab some dinner and keep Asheville cooking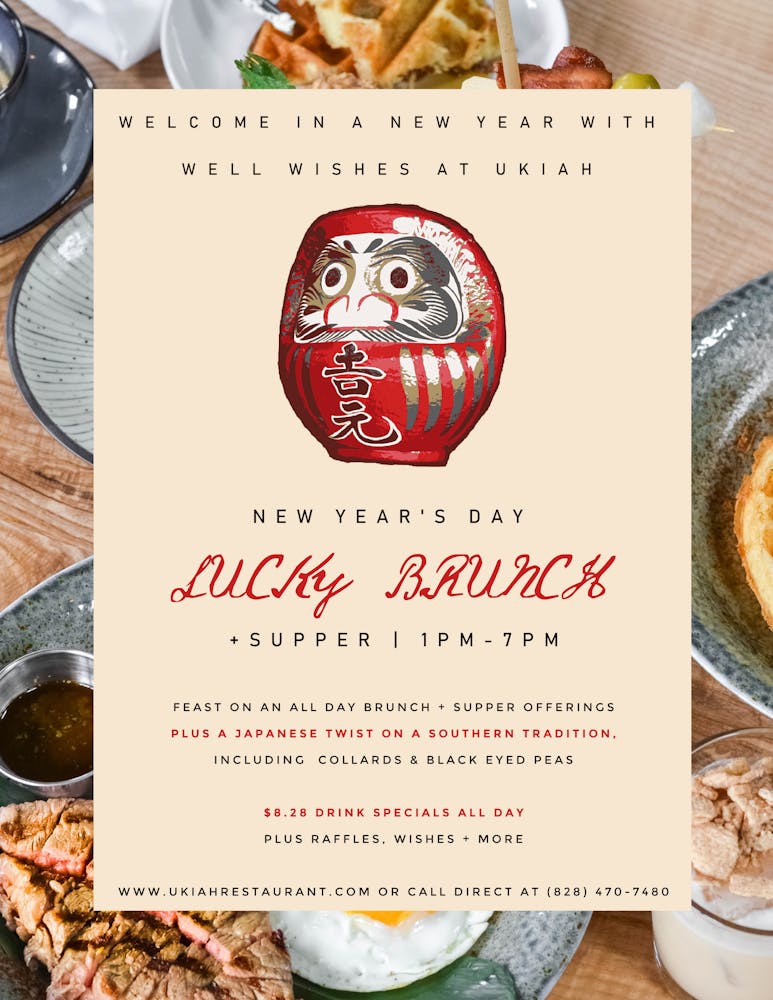 PAST EVENTS - New Year's Day LUCKY BRUNCH at UKIAH- ASHEVILLE JAN 1ST
Join us as we start the New Year off the right way! Ukiah Japanese Smokehouse will be open for Lucky Brunch + Supper from 1-7pm on New Year's Day.
Chef Michael Lewis and the team, have created a special "a la carte" brunch + supper menu, to help ease those hangovers and bring luck to the year ahead. Enjoy dishes such as Karaage Chicken & Waffles with salted butter + matcha sugar, Breakfast Ramen with tonkotsu-egg broth, maple shichimi bacon + sunny side egg plus japanese twist on southern New Year's Day traditions including sake braised Black Eye Peas + Collard Greens with BBQ Pulled Pork, bacon vin + crispy shallots.
The Bar will also be featuring select cocktails at $8.28 throughout the day, as well as a raffle entry for every guest to a Ukiah Gift Certificate and more. Visit HERE to book via Open Table!
PAST EVENTS - NYE at UKIAH- ASHEVILLE DEC 31ST
Reservations are now live for our New Years Eve Celebration at Ukiah in Asheville. Chef Michael Lewis and the Ukiah team have prepared a spectacular chef tasting menu for you to enjoy, including crowd pleasers, seasonal dishes + celebration showstoppers. These will be served to the center of the table, perfectly sized for your group.
From the bar, the team are getting you in the mood to start your countdown. A complimentary welcome cocktail, as well as a glass of sake, wine or sparkling is included.
The evening will enjoy two services. An early seating, where you will have time to go and catch the fireworks, and one where you will celebrate ringing in the New Year with us!
For more information or to reserve, visit us HERE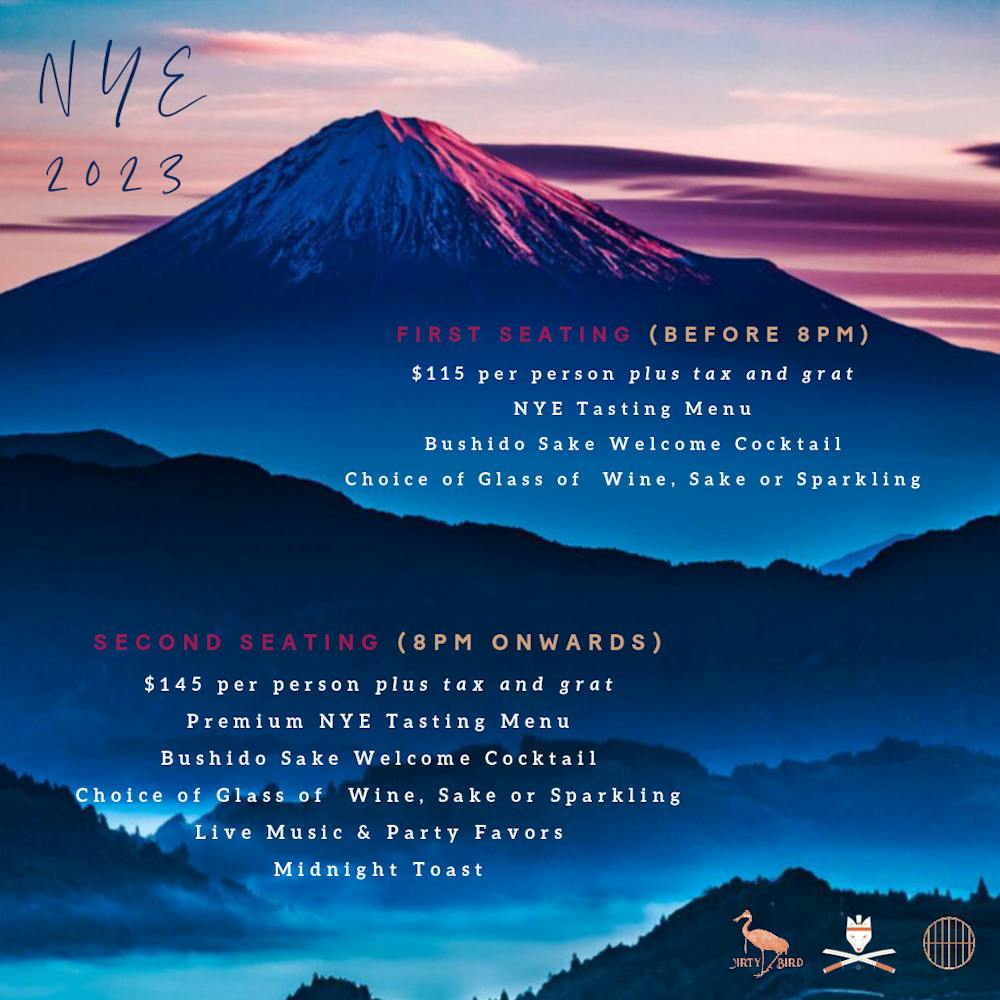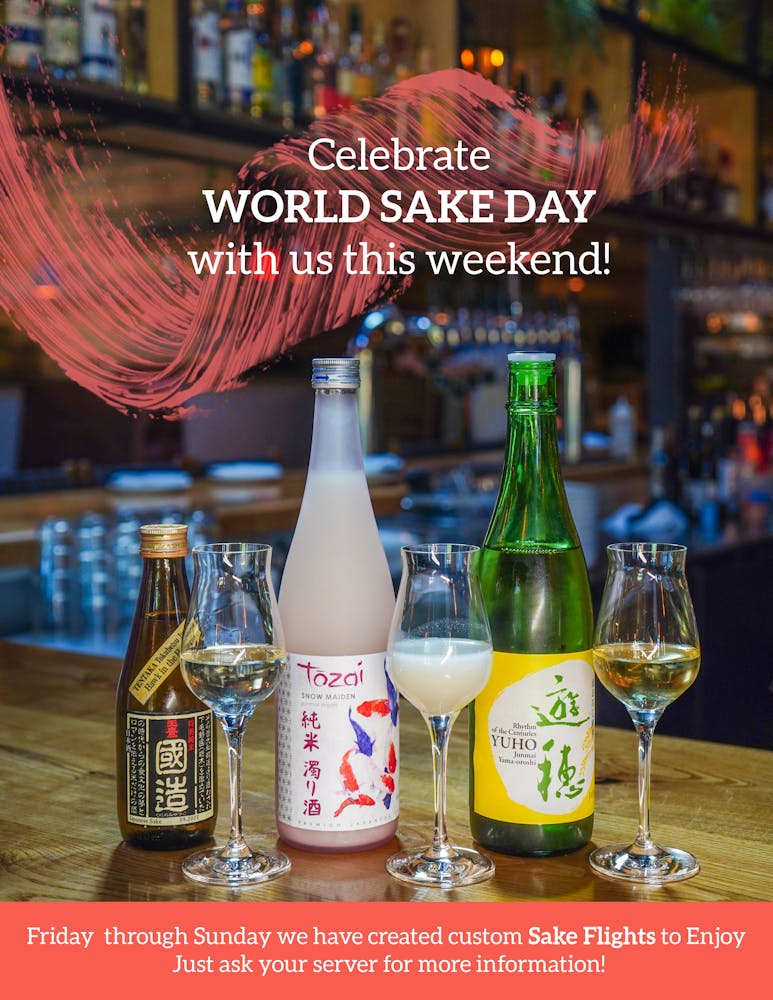 PAST EVENTS - WORLD SAKE DAY - ASHEVILLE 2022
Over in Asheville, whilst we celebrate sake all the time, October 1st holds a special place in our hearts - WORLD SAKE DAY!
This day used to be a small event only known to the sake industry. Now, it is celebrated by sake lovers all around the world, with a lot of events in Japan. Stop by and try our new SAKE flight that we have put together to give you a sample of some of the unique flavor profiles and styles that sake has to offer.
Friday September 30th - October 2nd.
PAST EVENTS - NEGRONI WEEK - ASHEVILLE 2022
September 12th - 18th, 2022 at Ukiah Japanese Smokehouse, Asheville, $1 from each of our special NEGRONI cocktails will be donated to Slow Food International.
What is Negroni Week?
A national campaign created to celebrate the love for Negroni's + give back to the local community. Slow Food, Imbibe + Campari joined forces to multiply their collective impact, outreach + perspective through the power of food, beverages, and hospitality.
What is Slow Food?
Slow Food unites the joy of food with the pursuit of justice. The organization defends cultural and biological diversity, promotes food education and the transfer of traditional knowledge and skills, and advocates for more just and equitable food policies. Among Slow Food's many programs are the Slow Food Cooks' Alliance, Coffee Coalition, Wine Coalition, and Snail of Approval—active networks that are passionate about creating food and beverage spaces that are good, clean, and fair for all.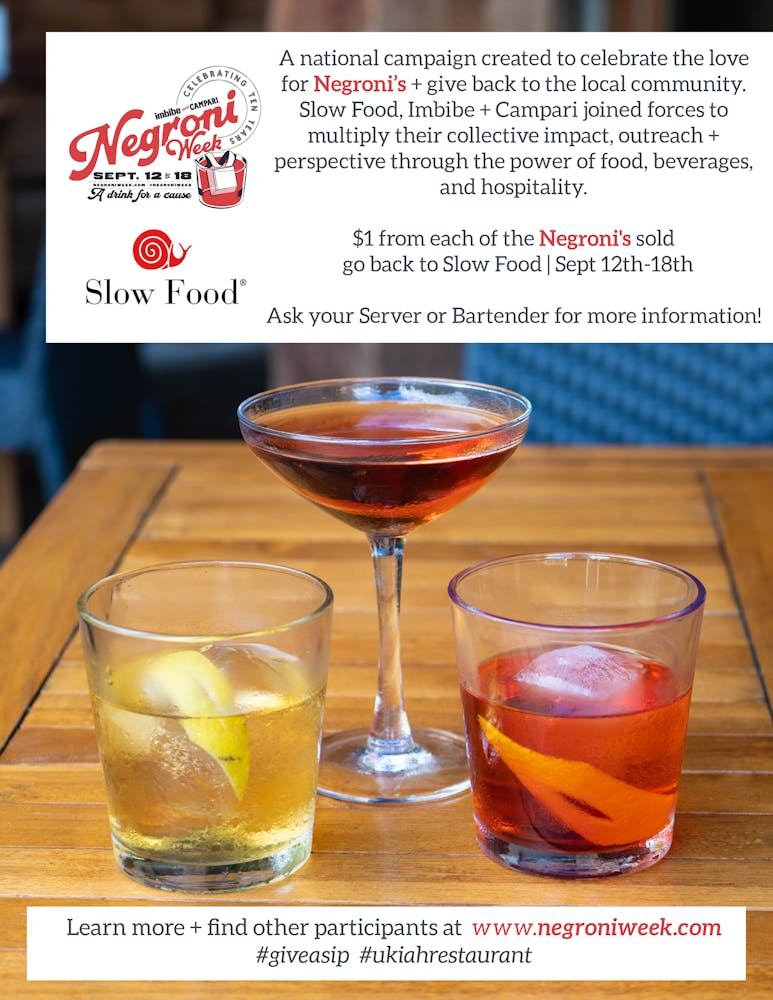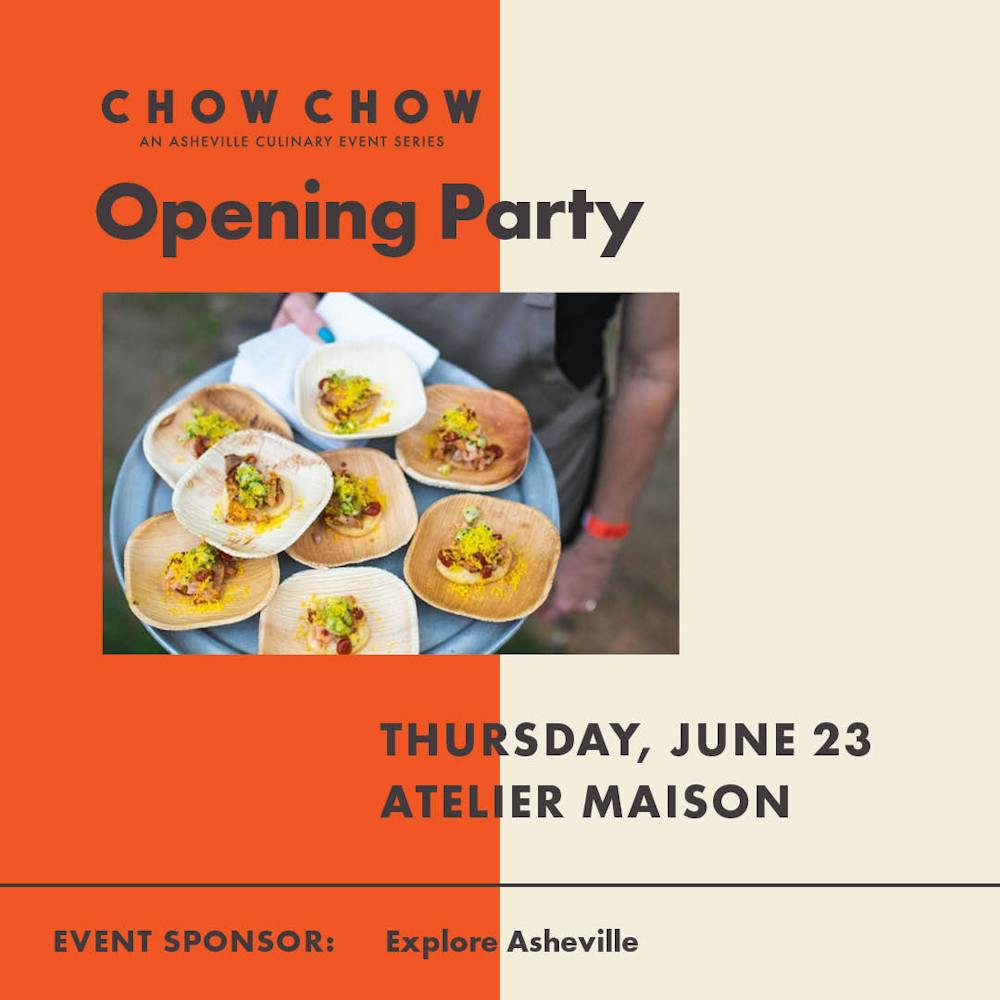 PAST EVENTS - CHOW CHOW - ASHEVILLE JUNE 2022
Chef Michael Lewis + the Ukiah Japanese Smokehouse team are excited to be part of this years culinary festival, both showcasing their food and beverage in the heart of Asheville. As part of the Opening Party for the summer festival series held at Atelier Maison, the team will be whipping up some crowds favorites, alongside other amazing restaurants to celebrate the diversity of this town.
For more information or to buy tickets, to this event or other CLICK HERE.
PAST EVENTS - Heritage Fire Tour - Asheville July 2022
Chef Michael Lewis + the Ukiah Japanese Smokehouse team are beyond excited to participate in the first Heritage Fire event to be held in Asheville, NC.
On July 17, 2022 join us at Franny's Farm for a delicious afternoon filled with Asheville's finest flavors, top chefs and most memorable brands at this one-of-a-kind, indulgent, all-inclusive tasting experience.
Learn more, and buy your tickets HERE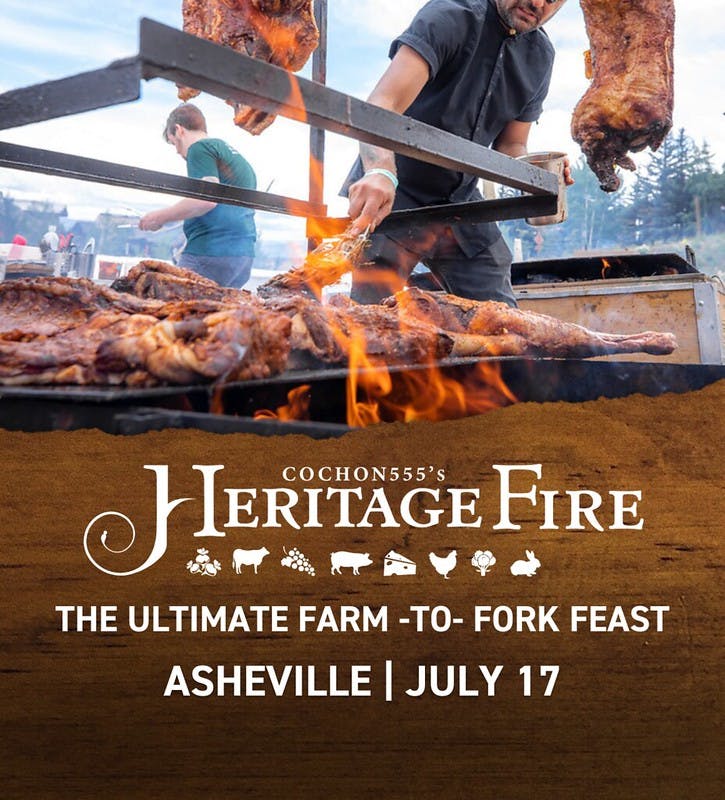 Cameron G. Scholderder Fund
The passing of long time team member and friend,Chaplin School alumnus, Cameron G. Scholderer, was a difficult time for the S&B Family. Cameron had a real creative flair behind the bar and became a sought-after mixologist in the South Florida community.
"Cameron made the best out of every situation," said Cameron's mom, Sally Scholderer, "He believed in what he was doing and worked very hard, but yet was a mentor to other kids coming up in the industry – and he always did it very selflessly. He really left an imprint on everyone he met."
Sally and her husband, George Scholderer, established the Cameron G. Scholderer Fund, an endowment that will provide scholarships for students following in Cameron's footsteps and pursuing a career in beverage management at the Chaplin School. Recipients of the scholarship will carry on the legacy of Cameron's commitment to mentorship by becoming mentors themselves to each new recipient of the award, passing along Cameron's story of hard work and determination.
DONATE NOW!